Remodel Update: Photos and Getting There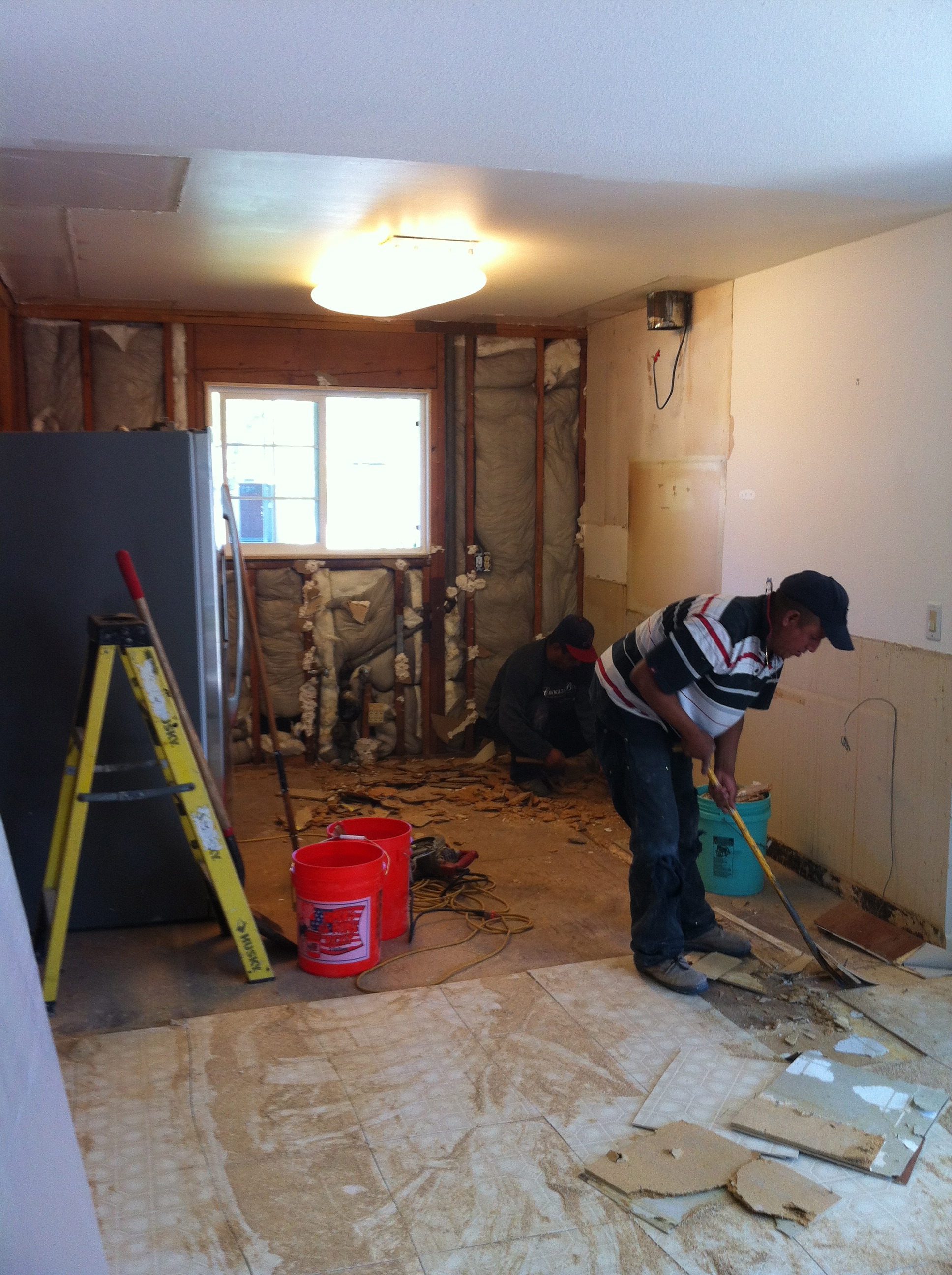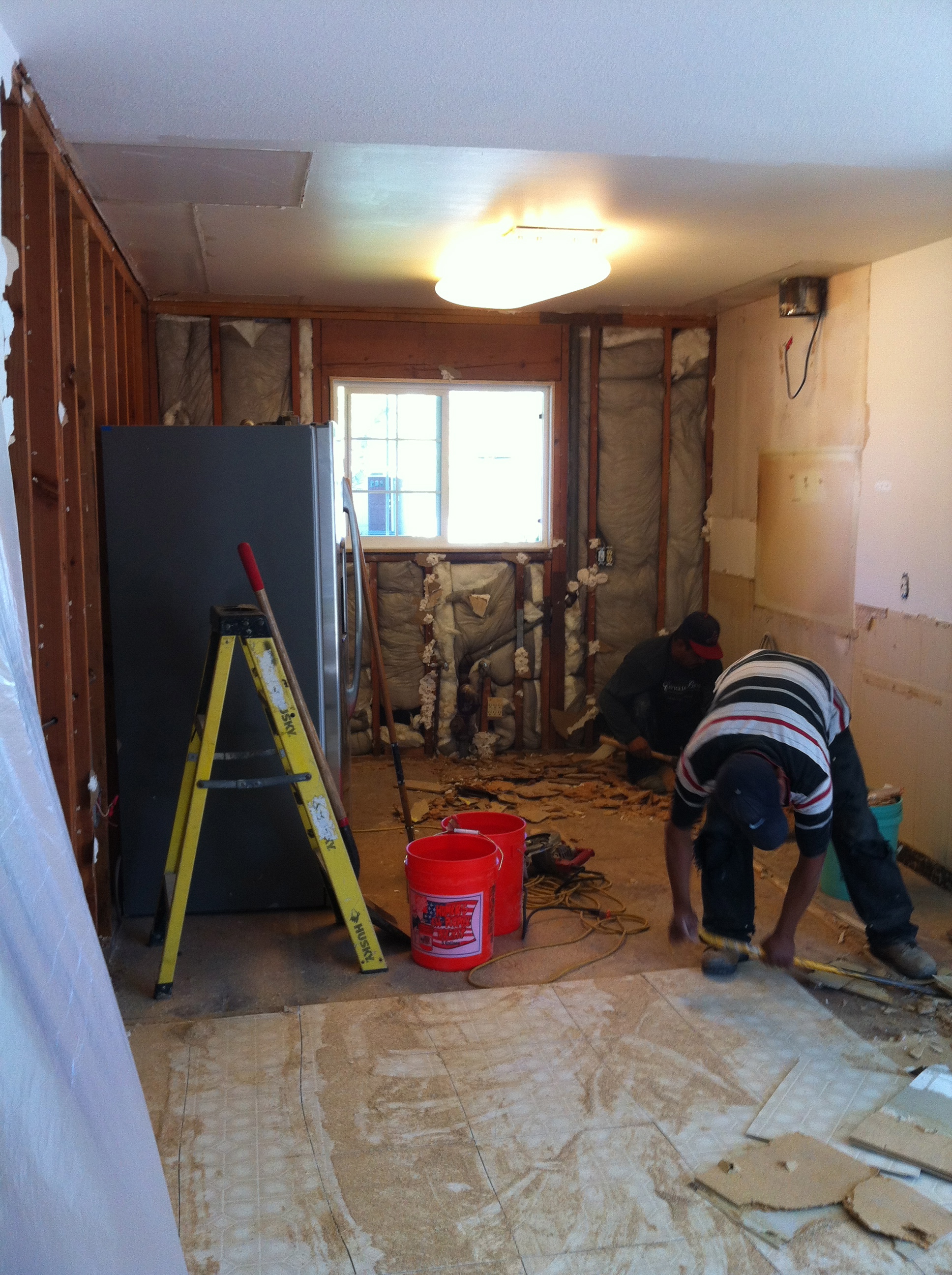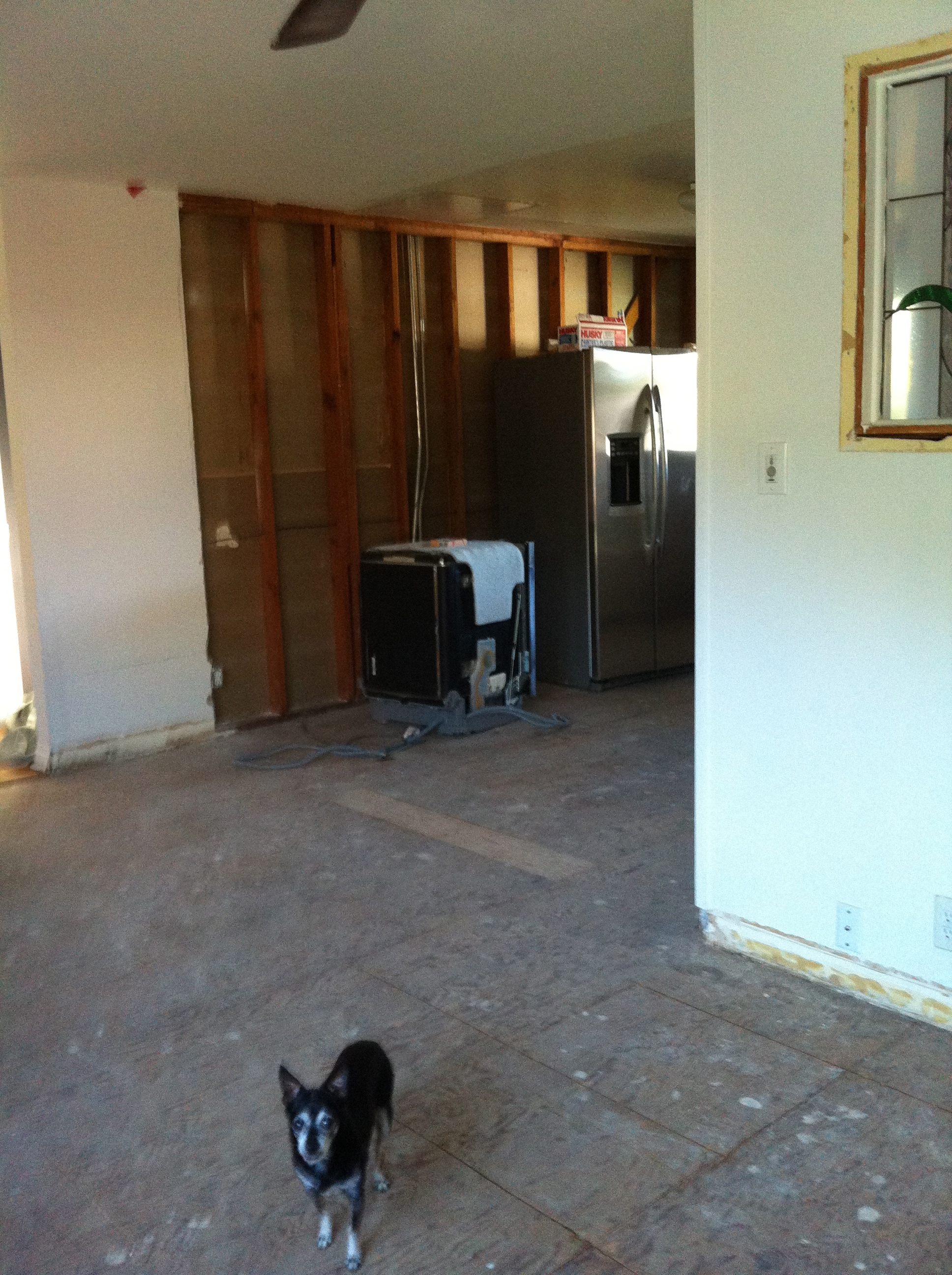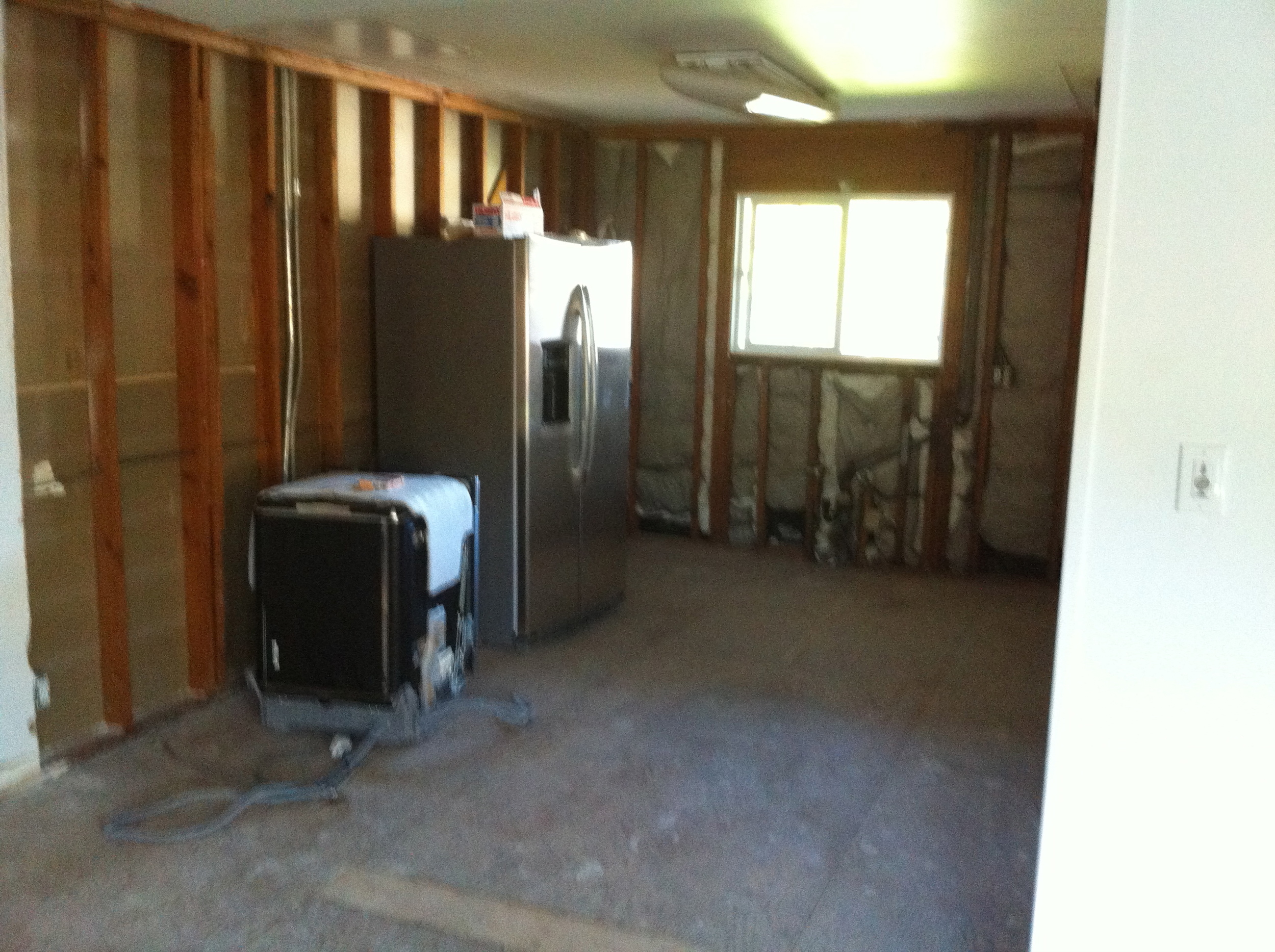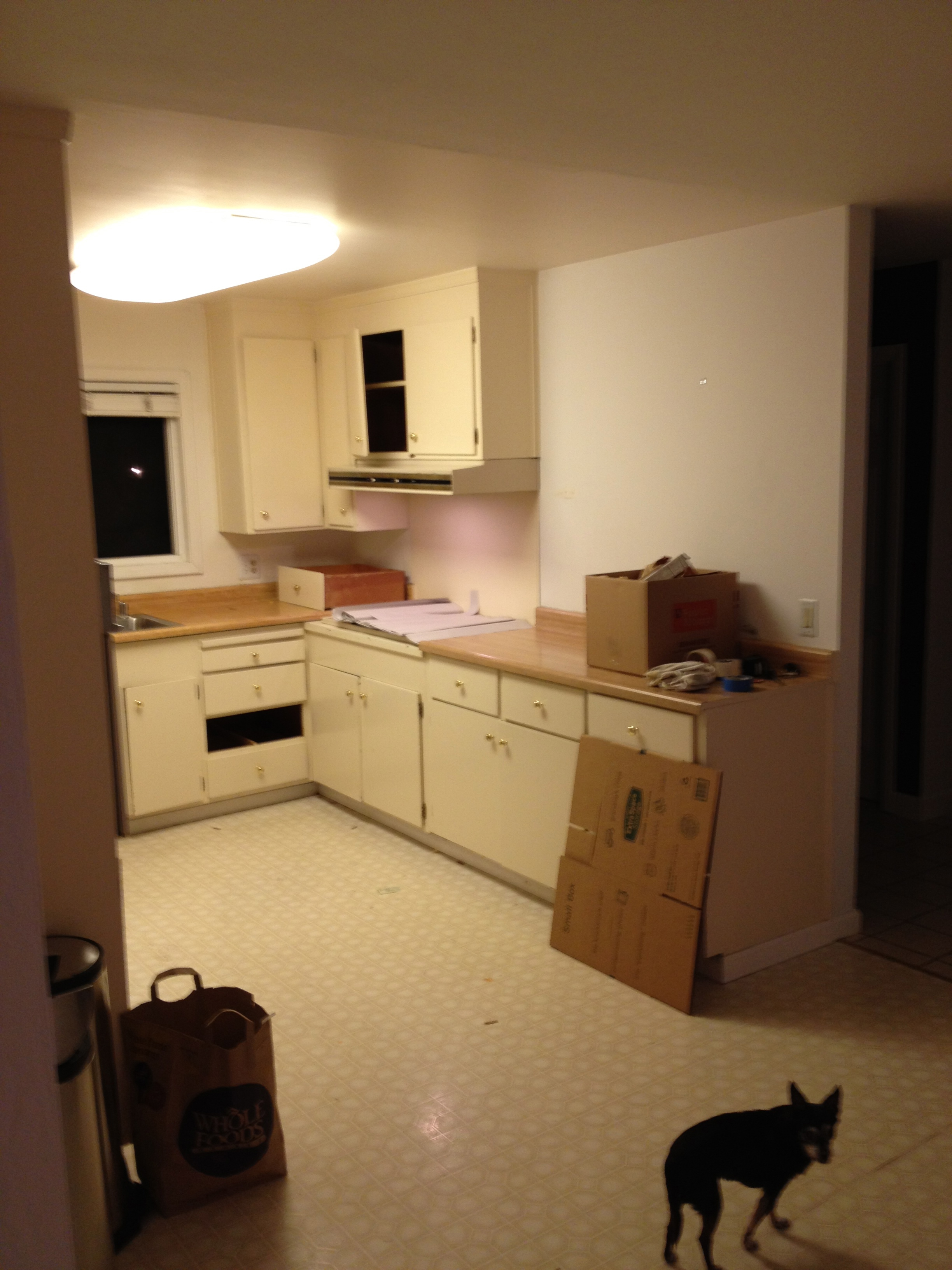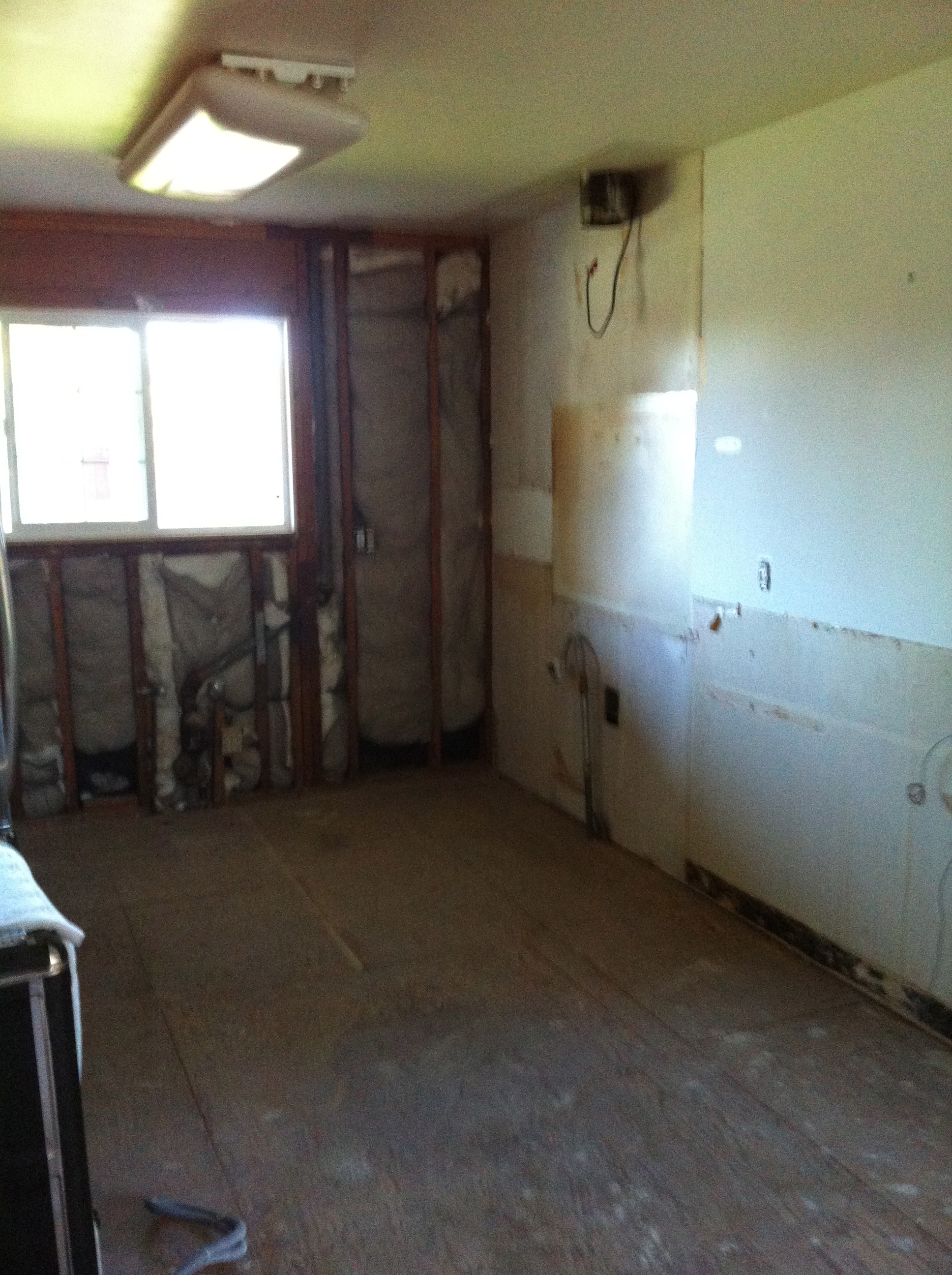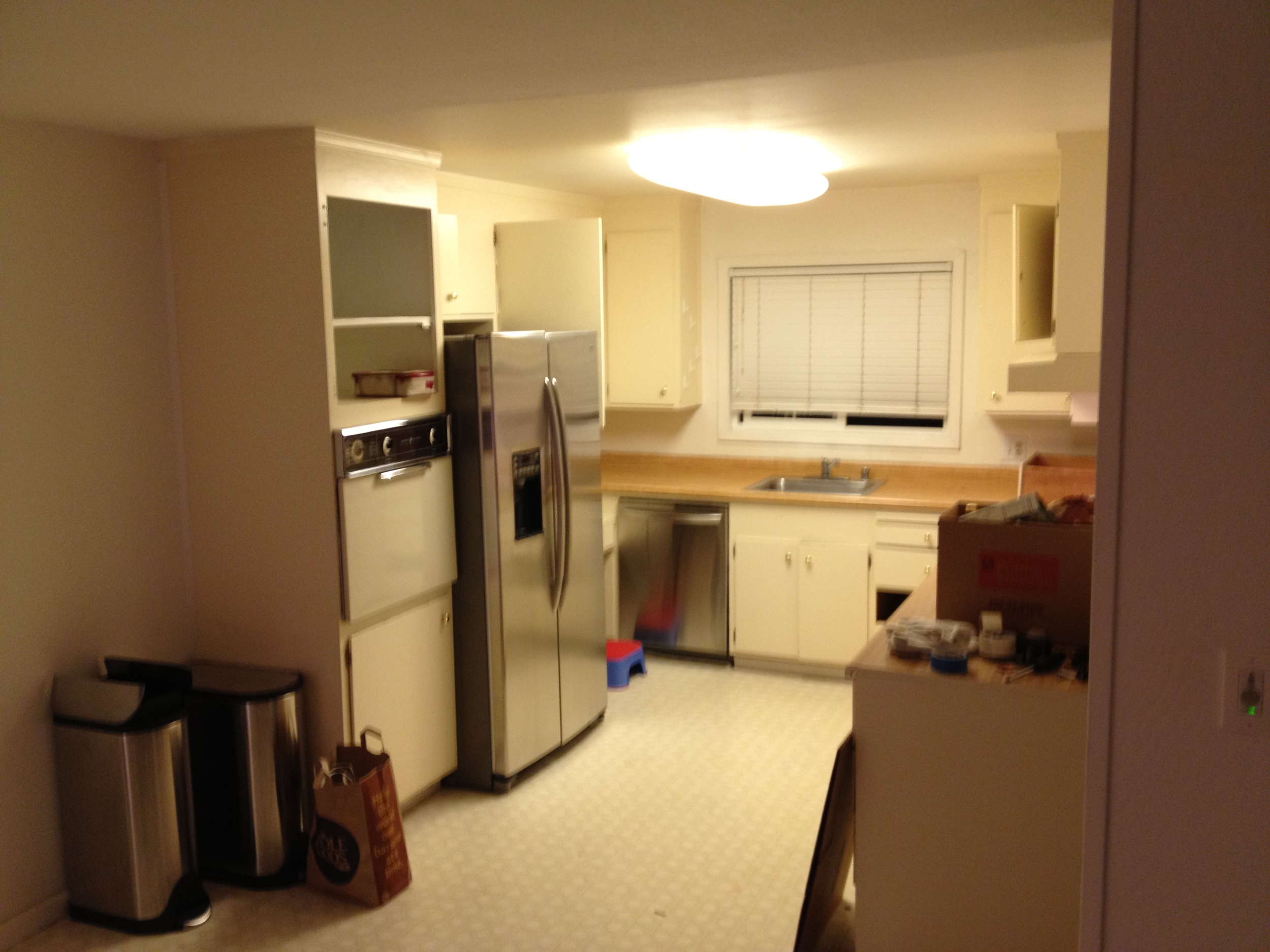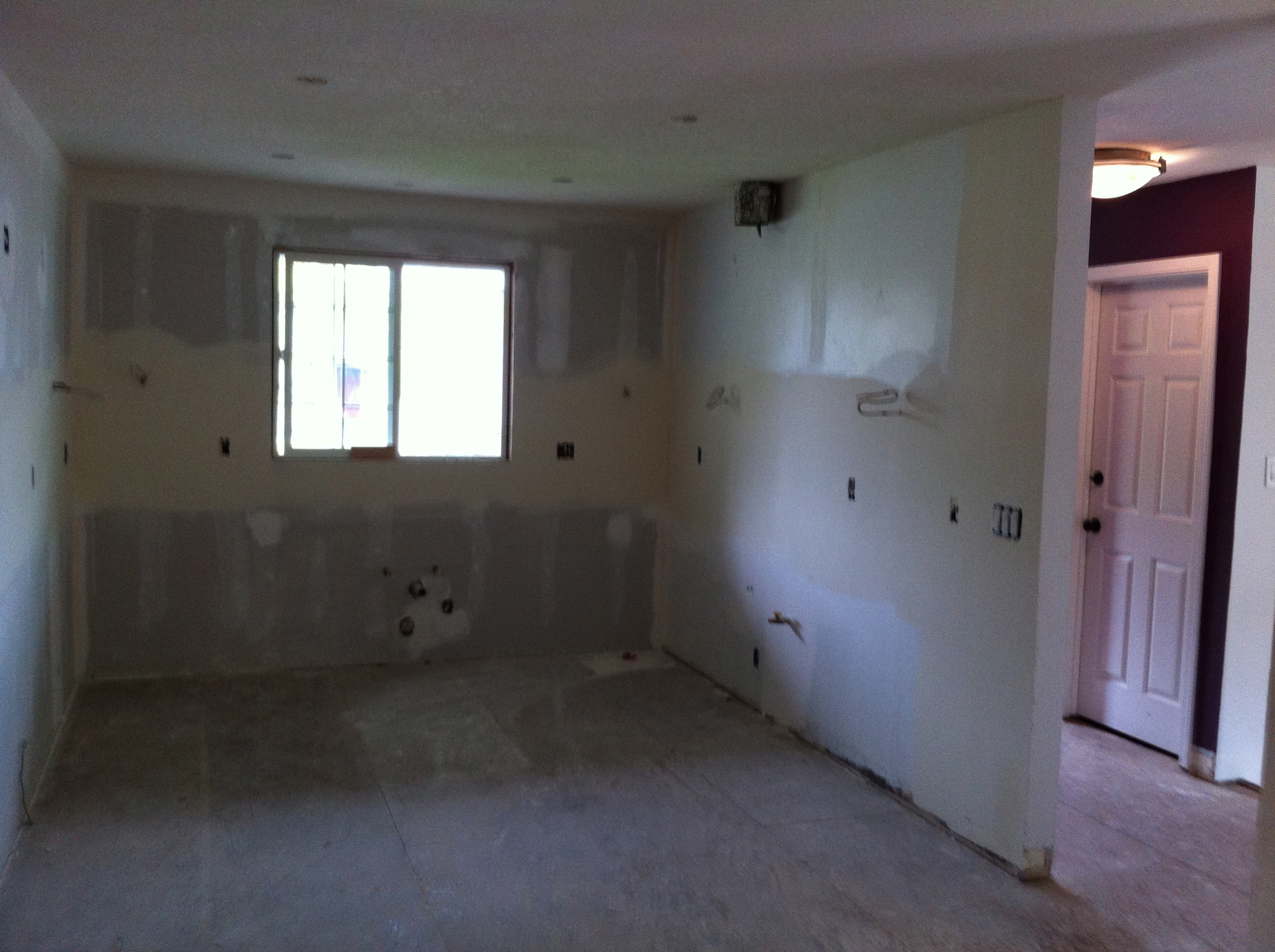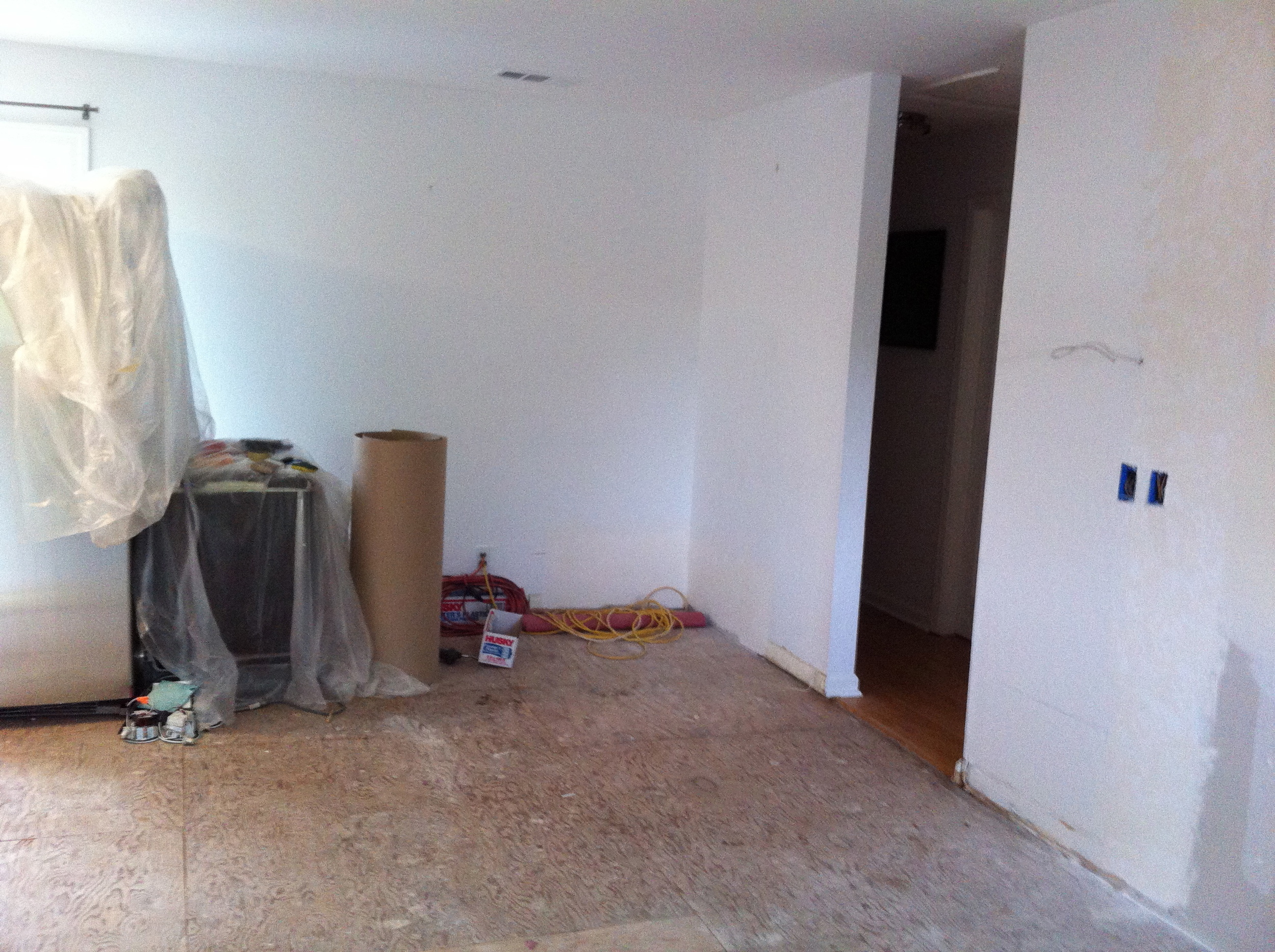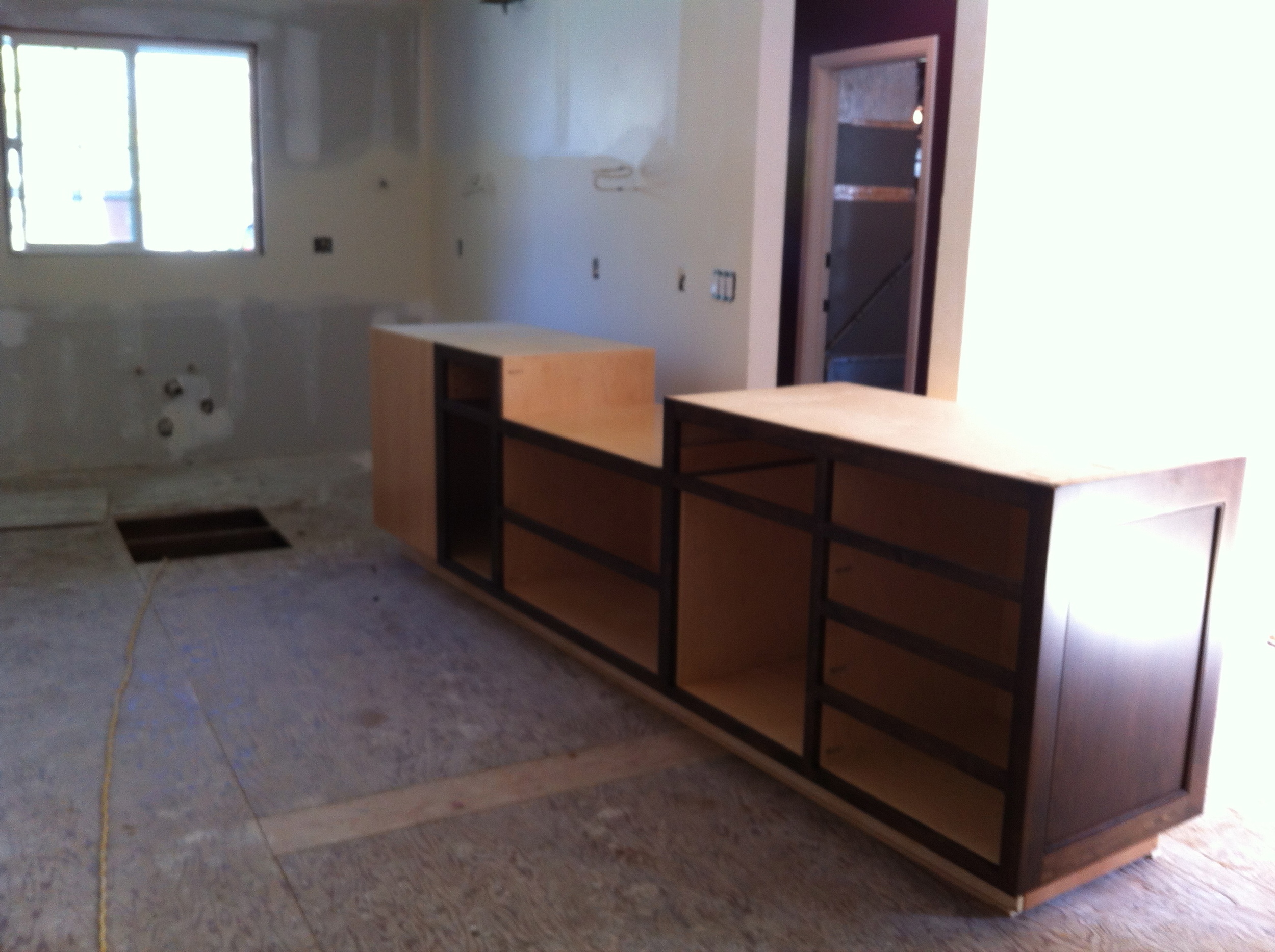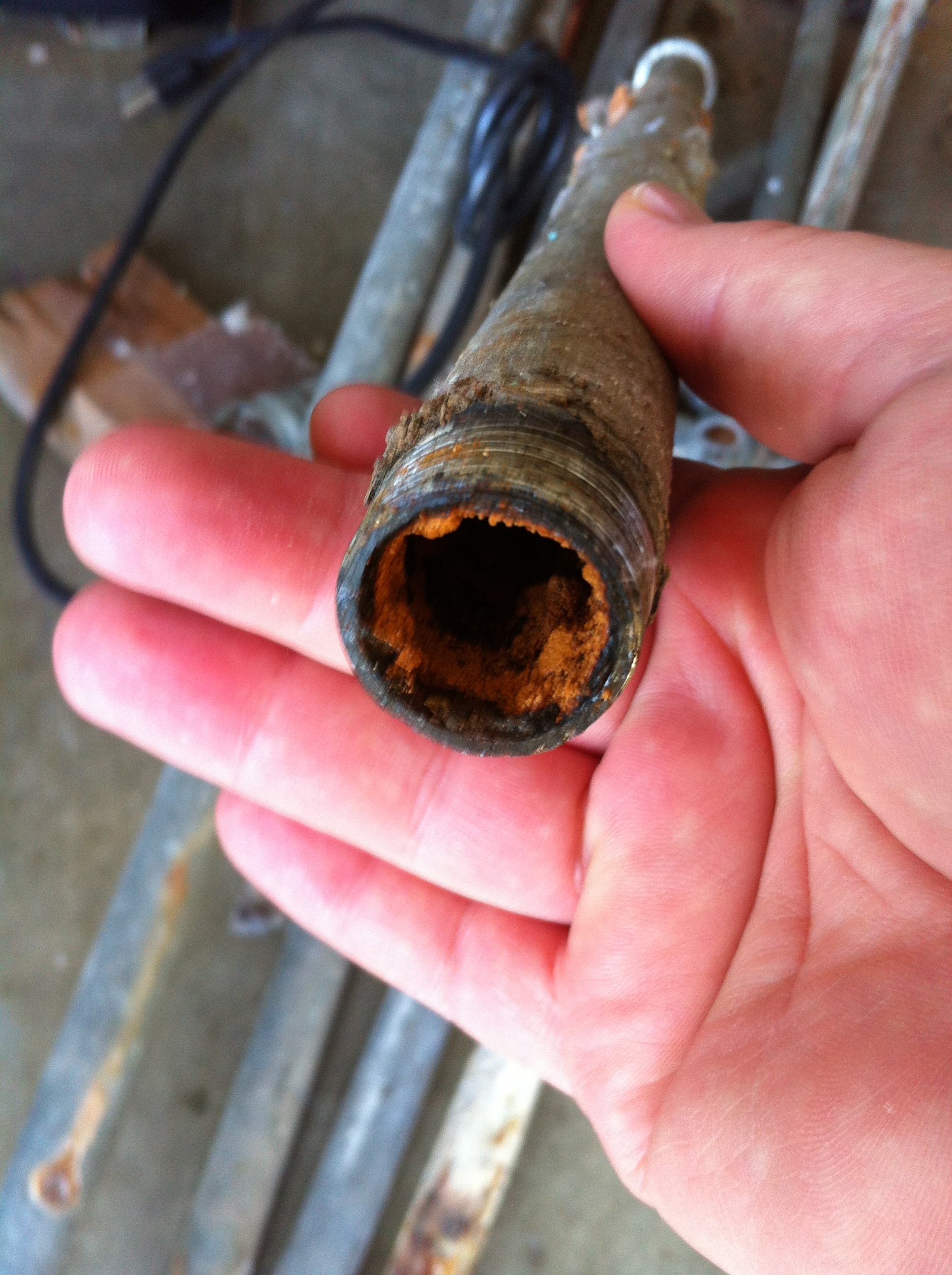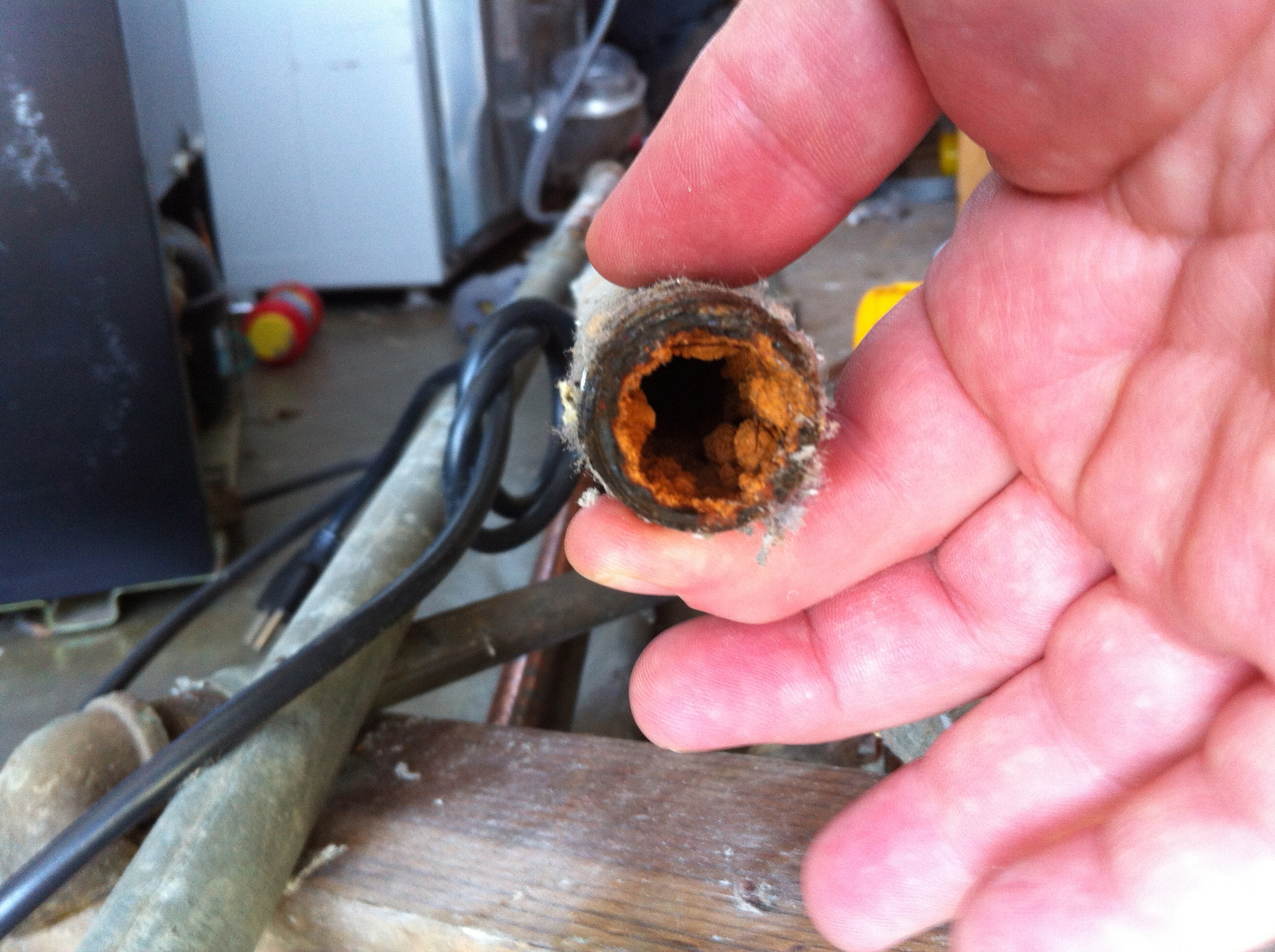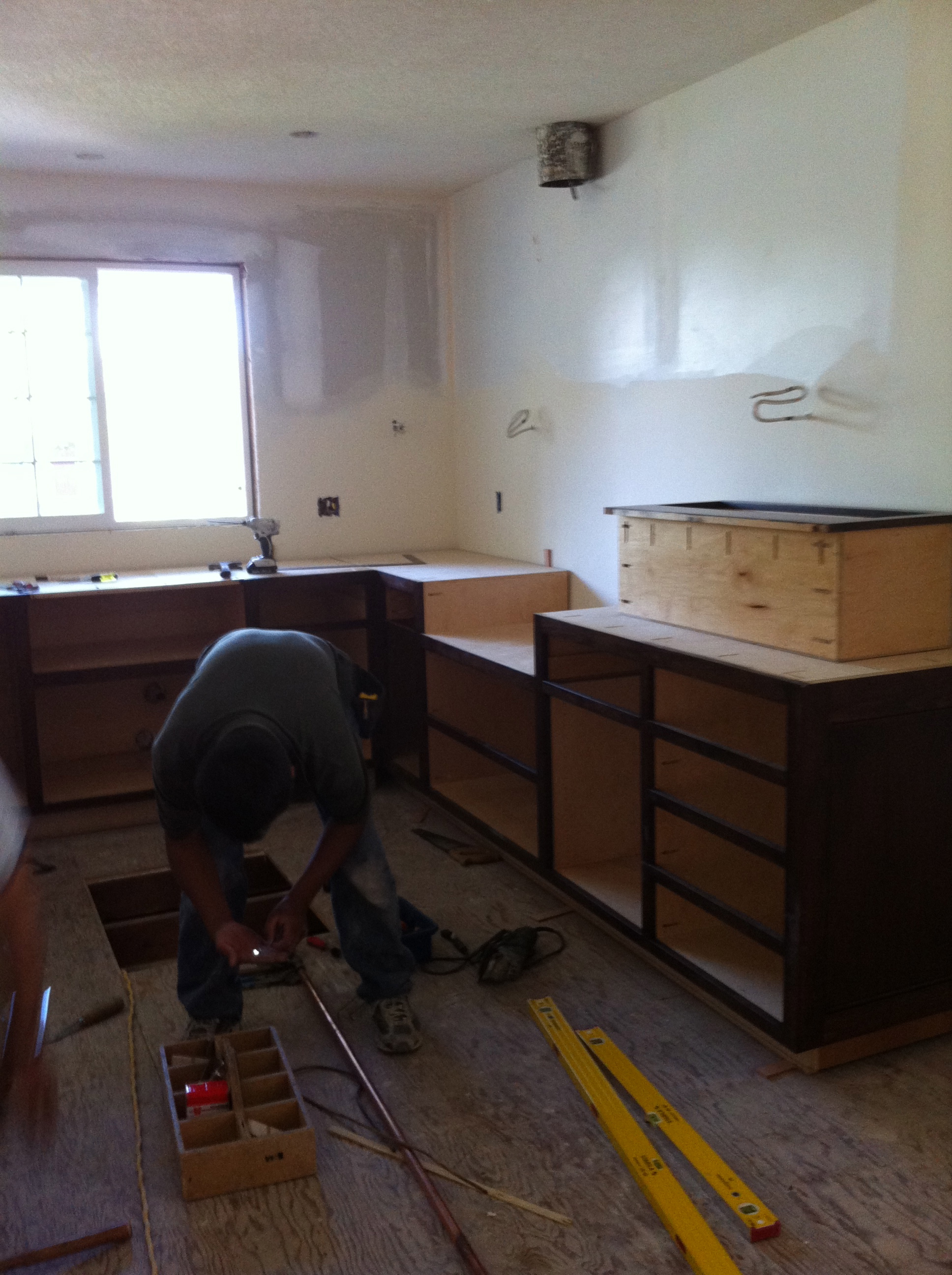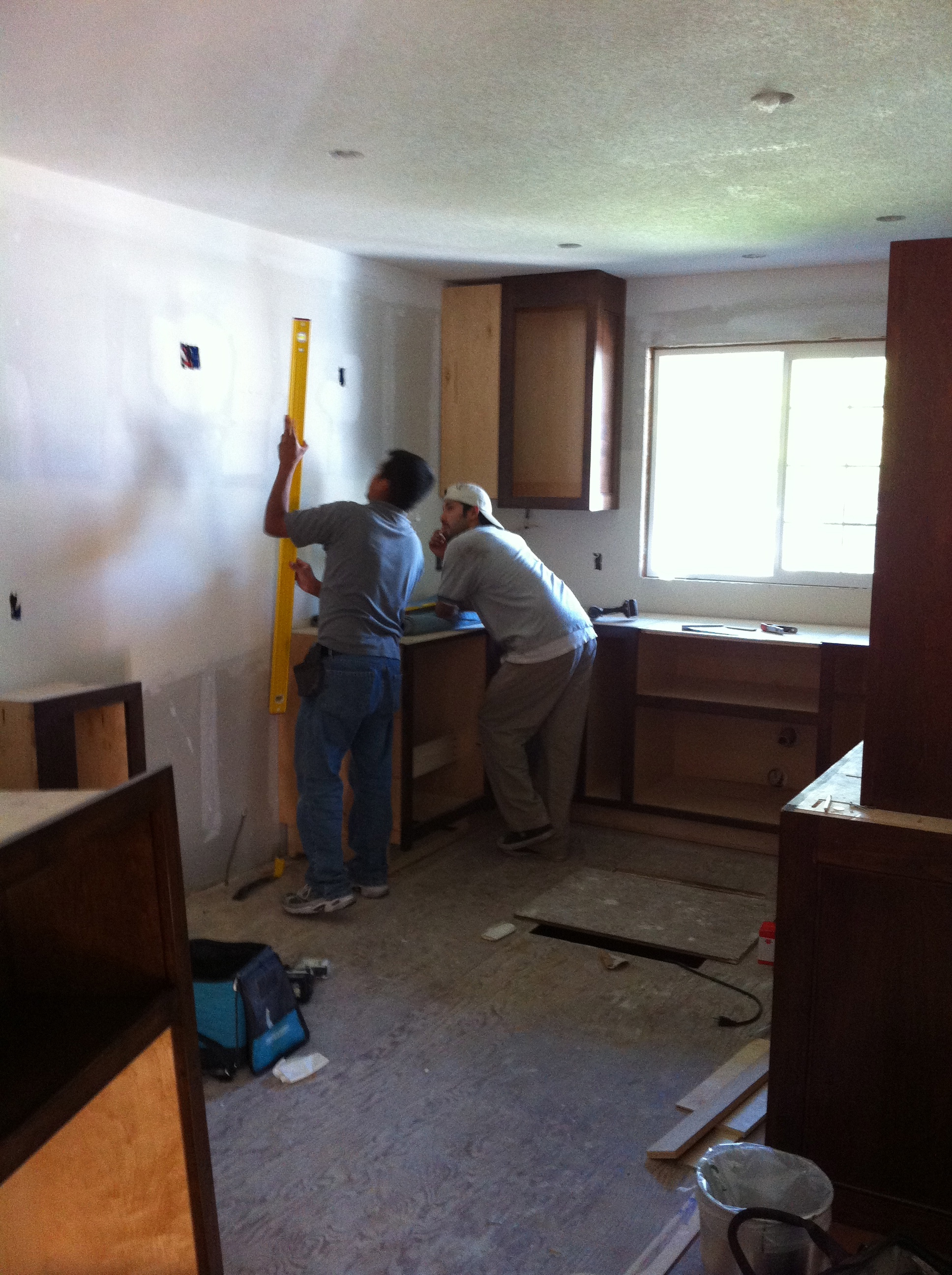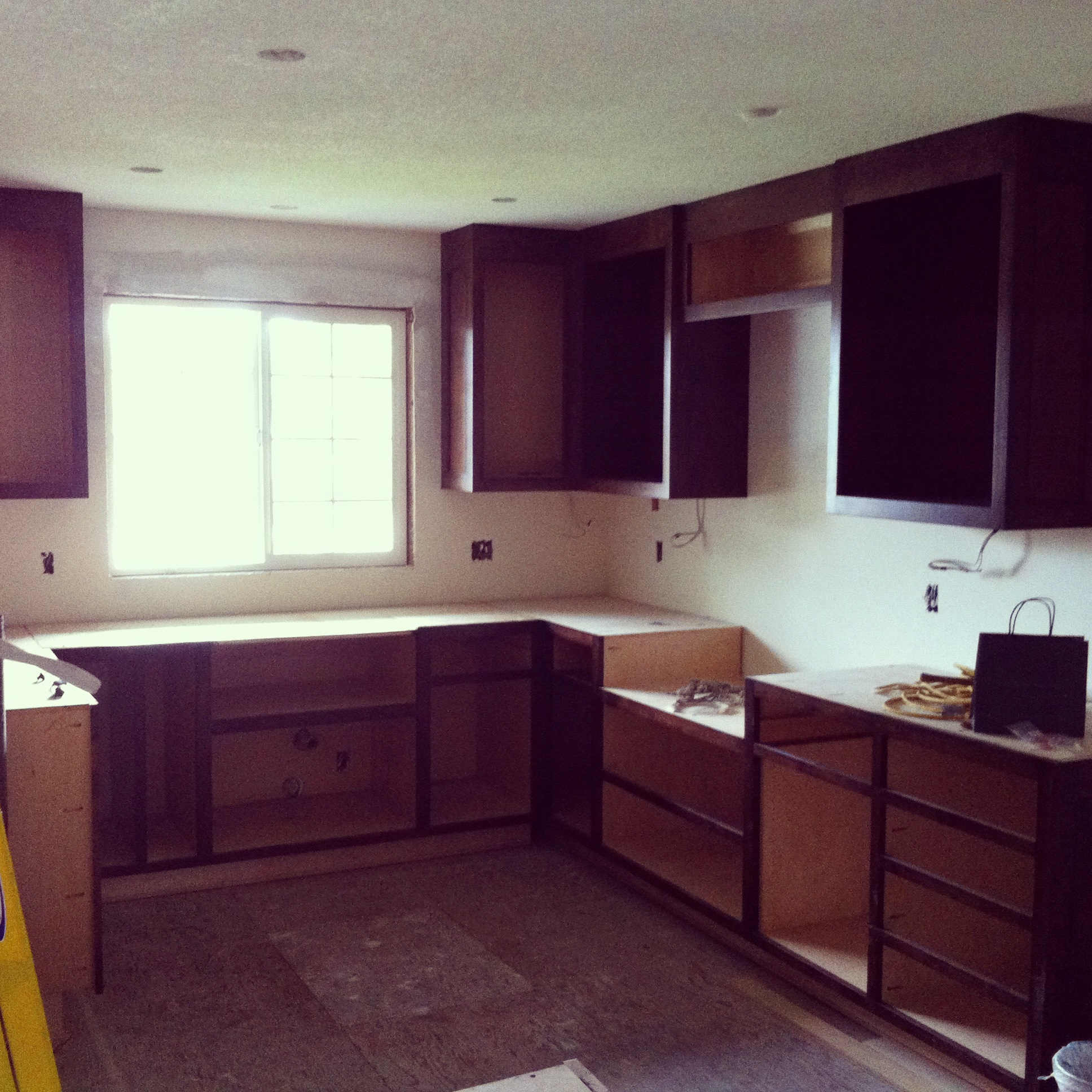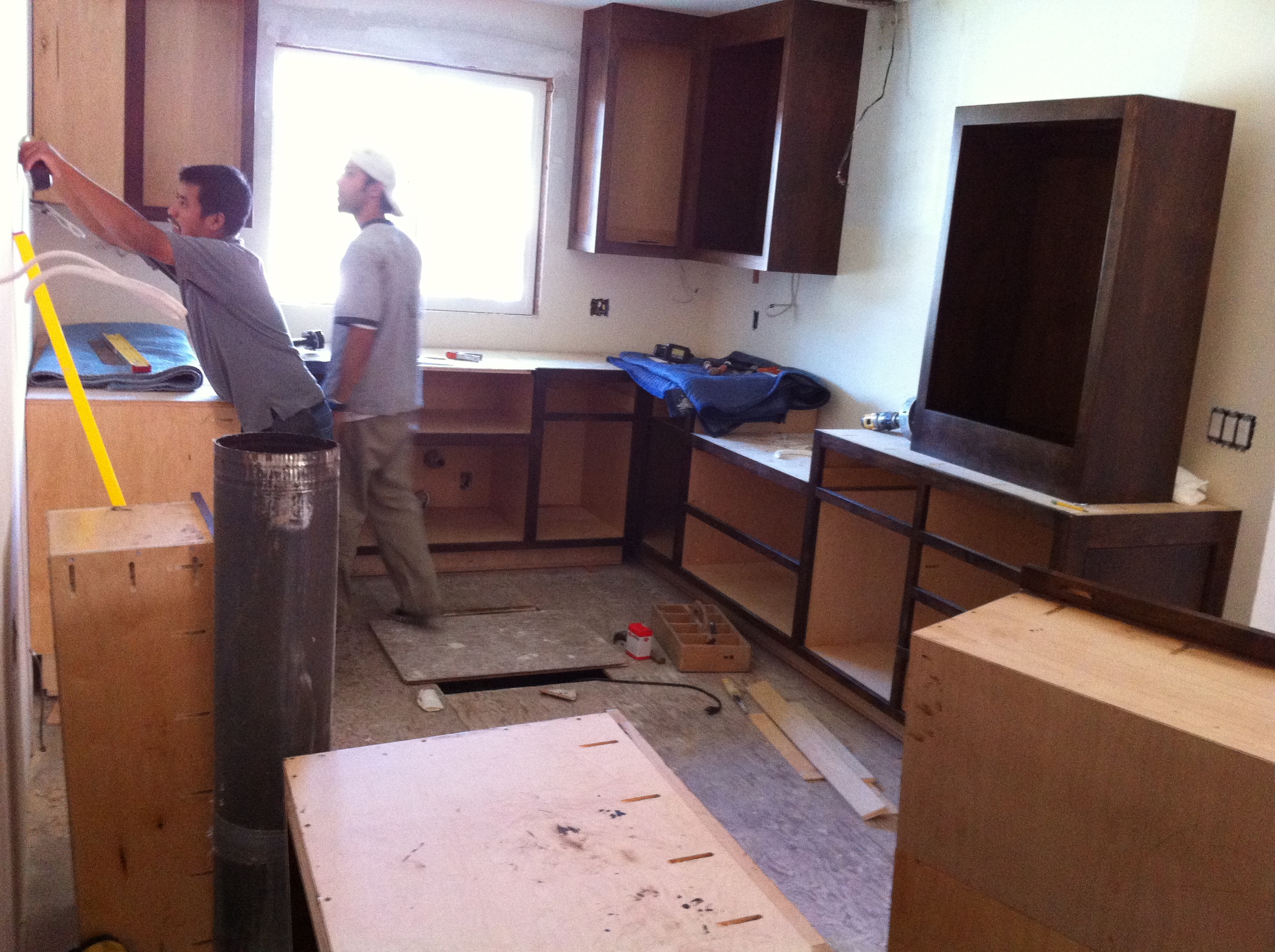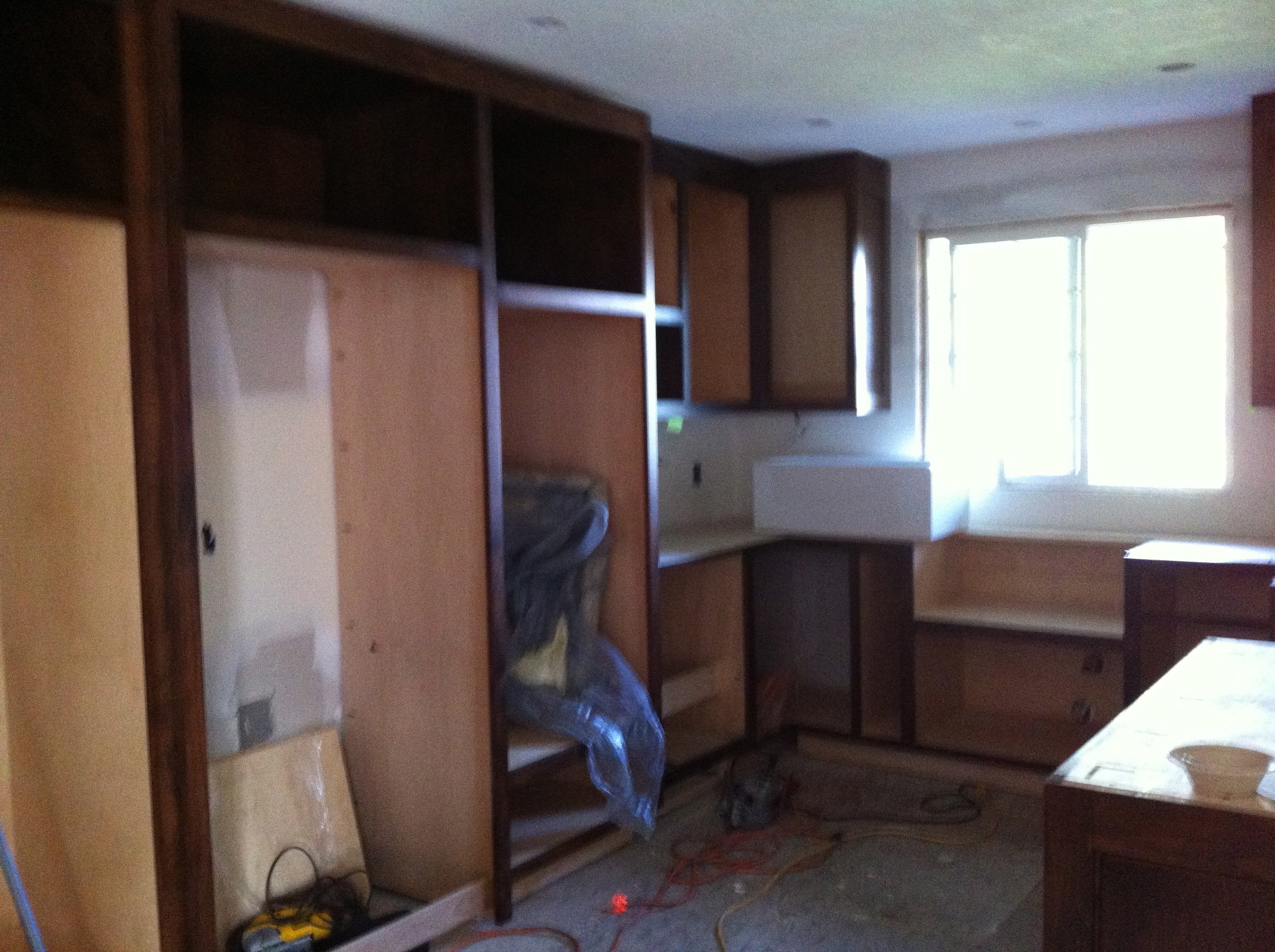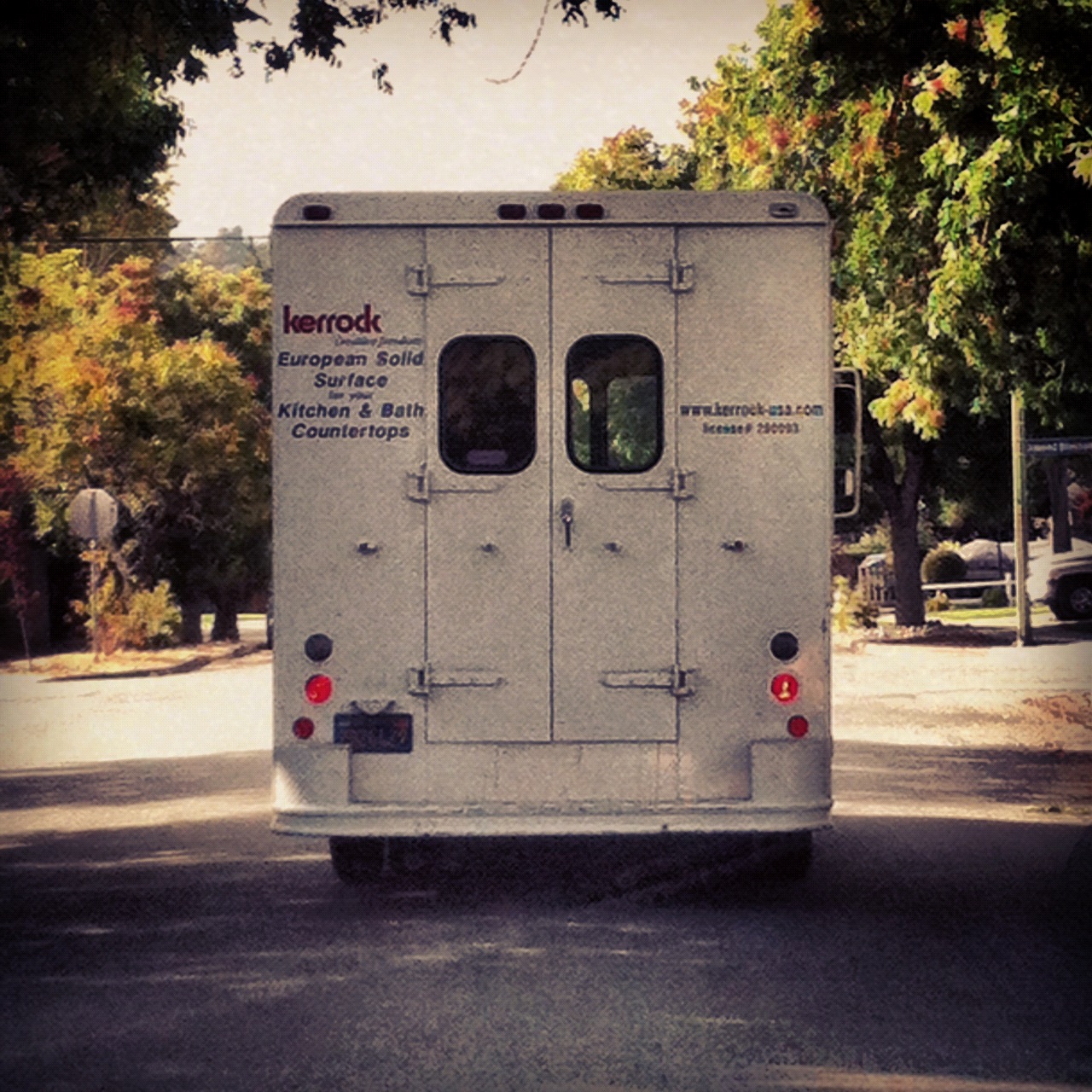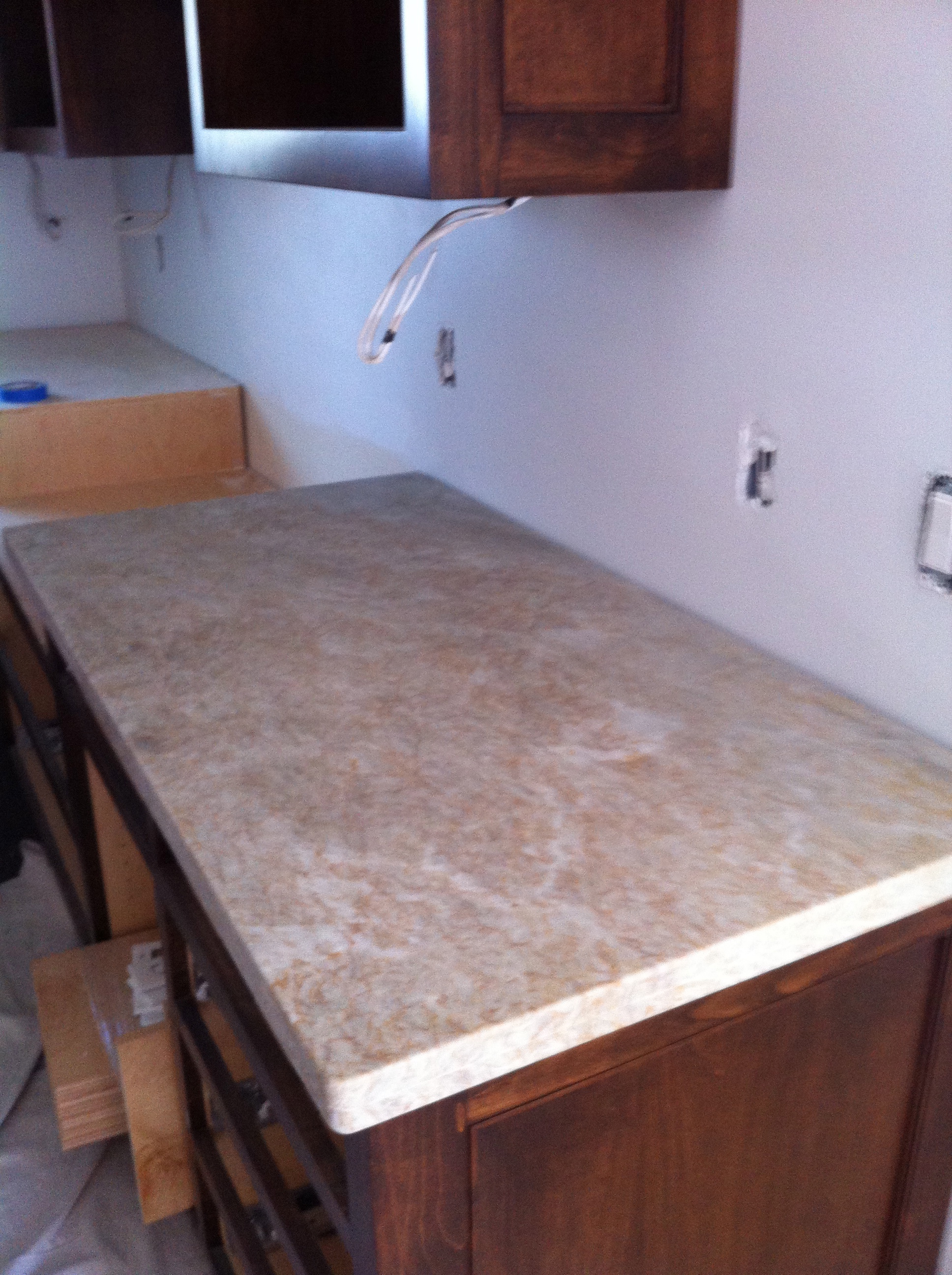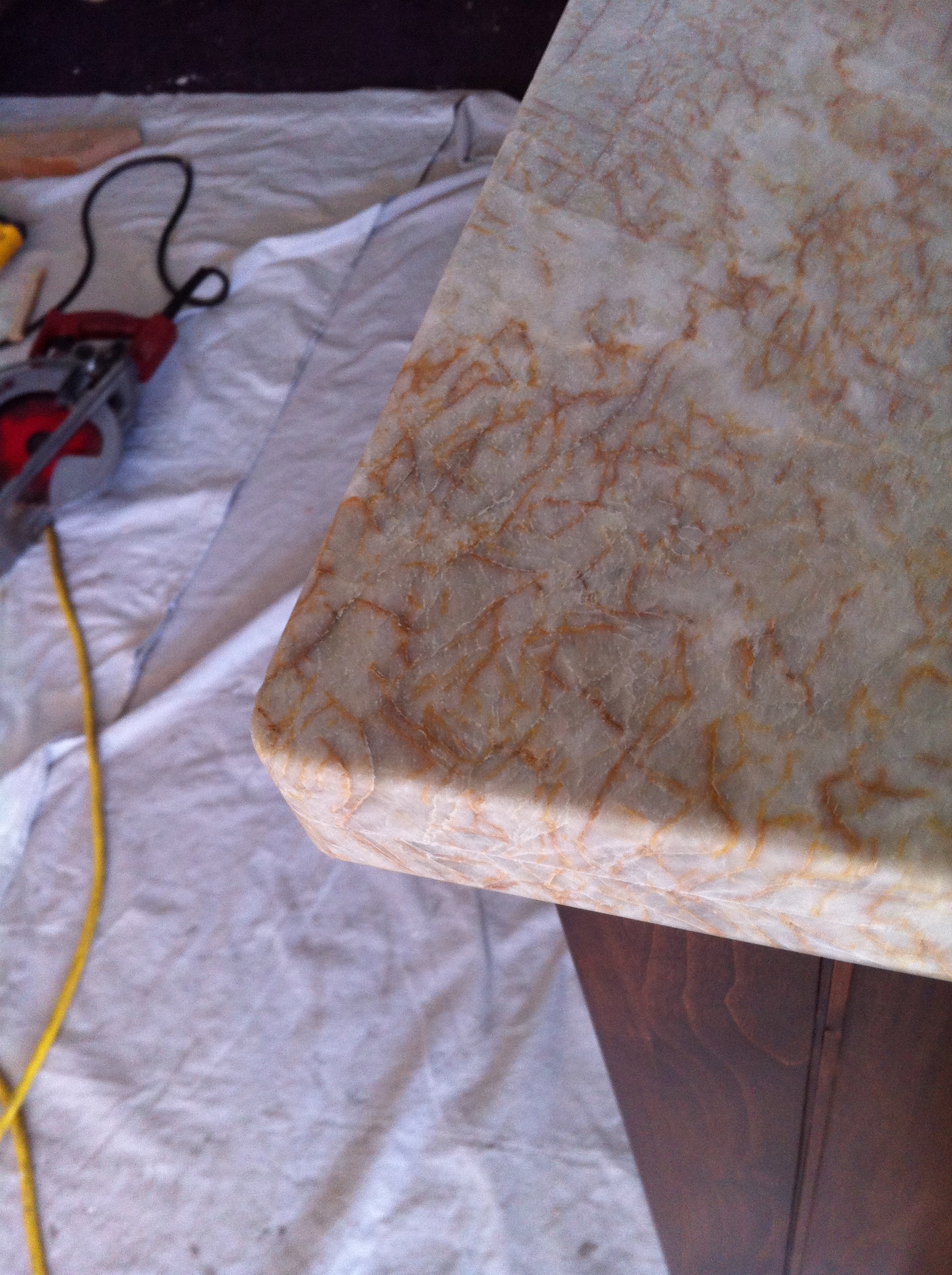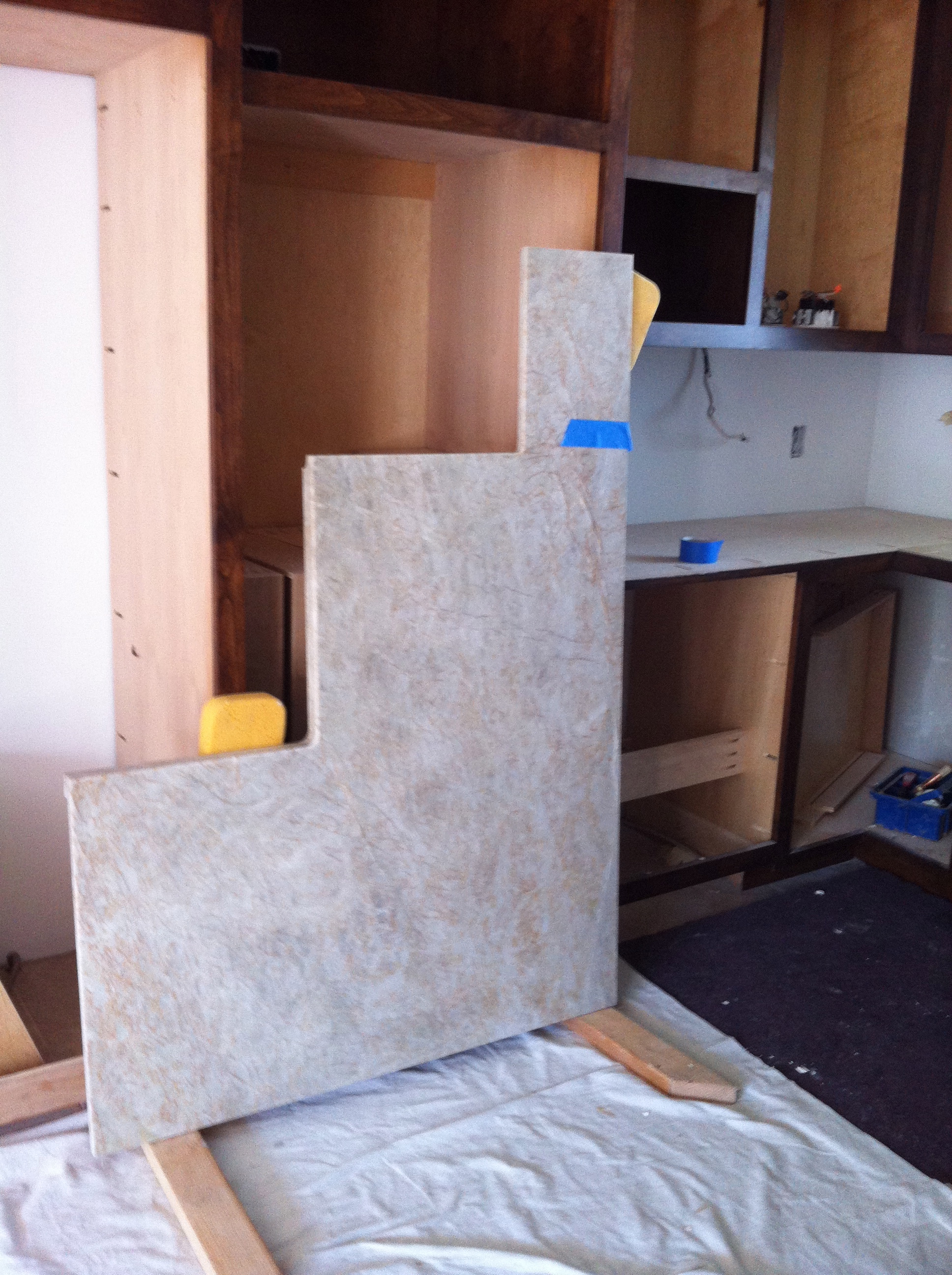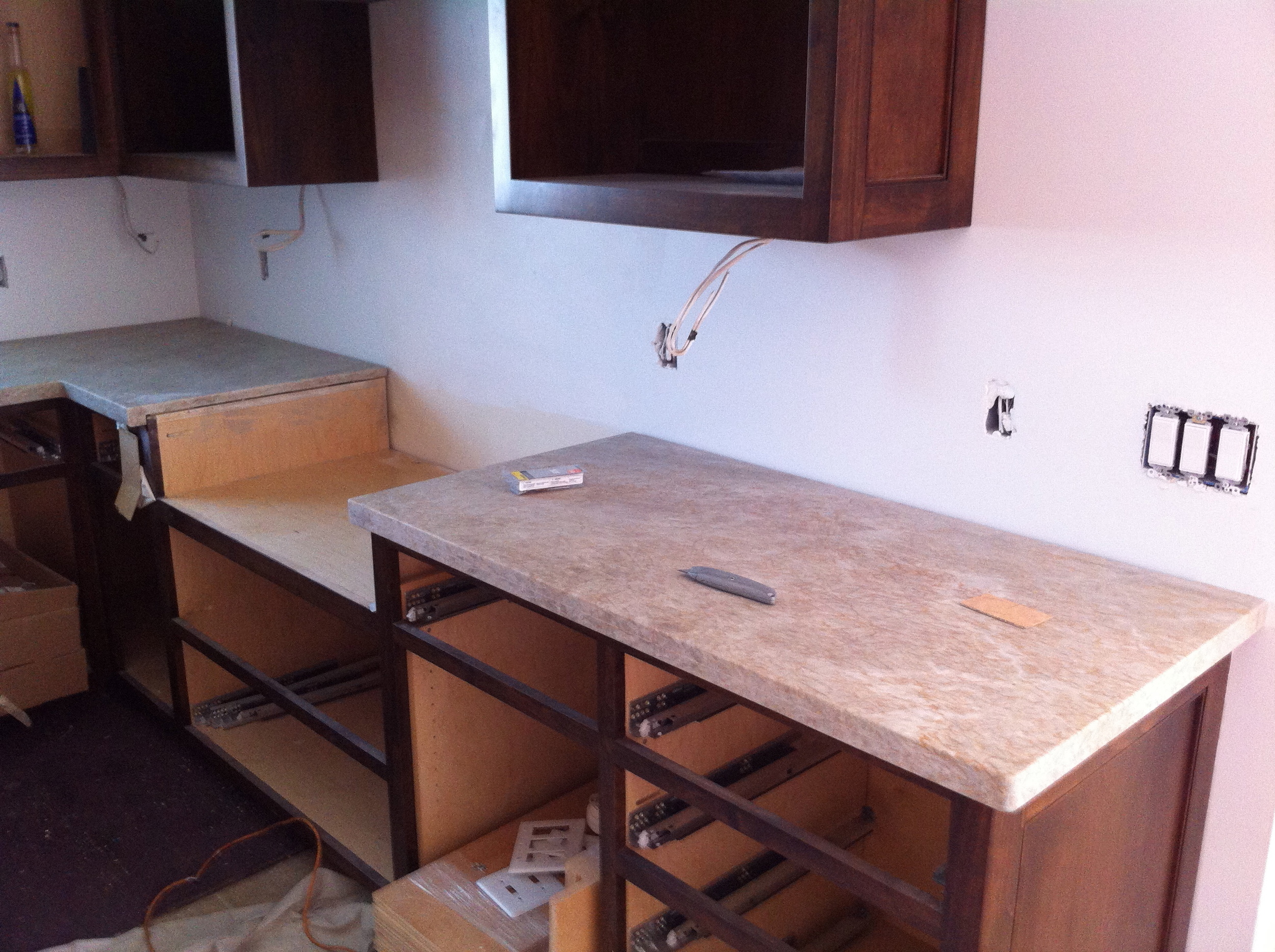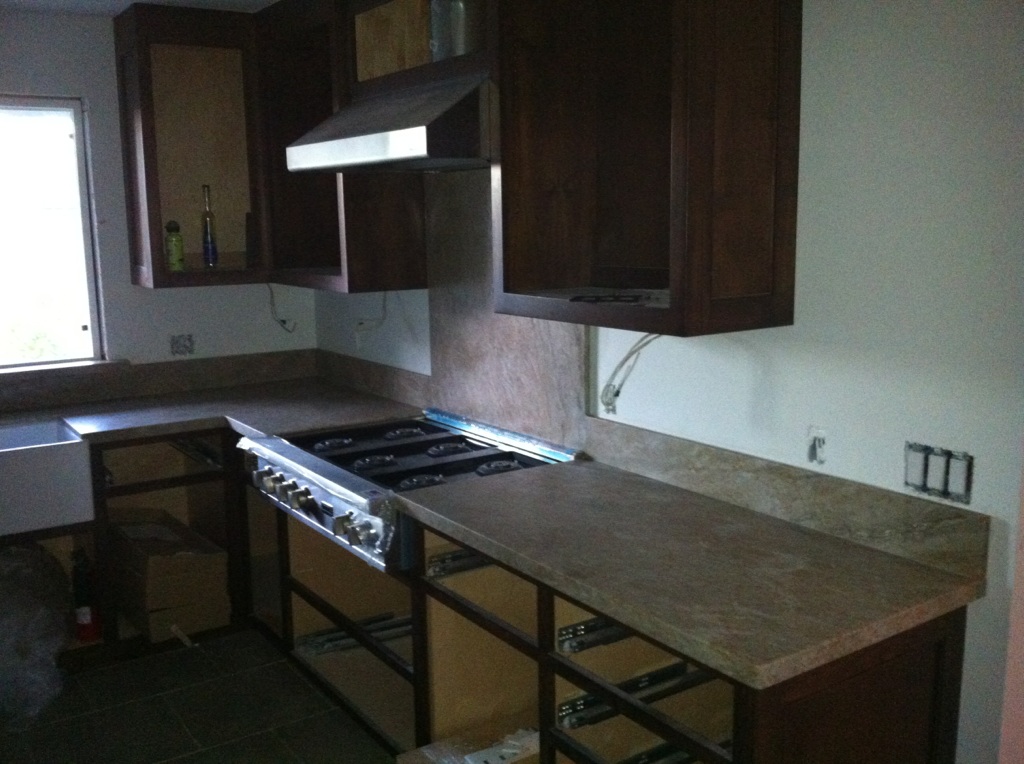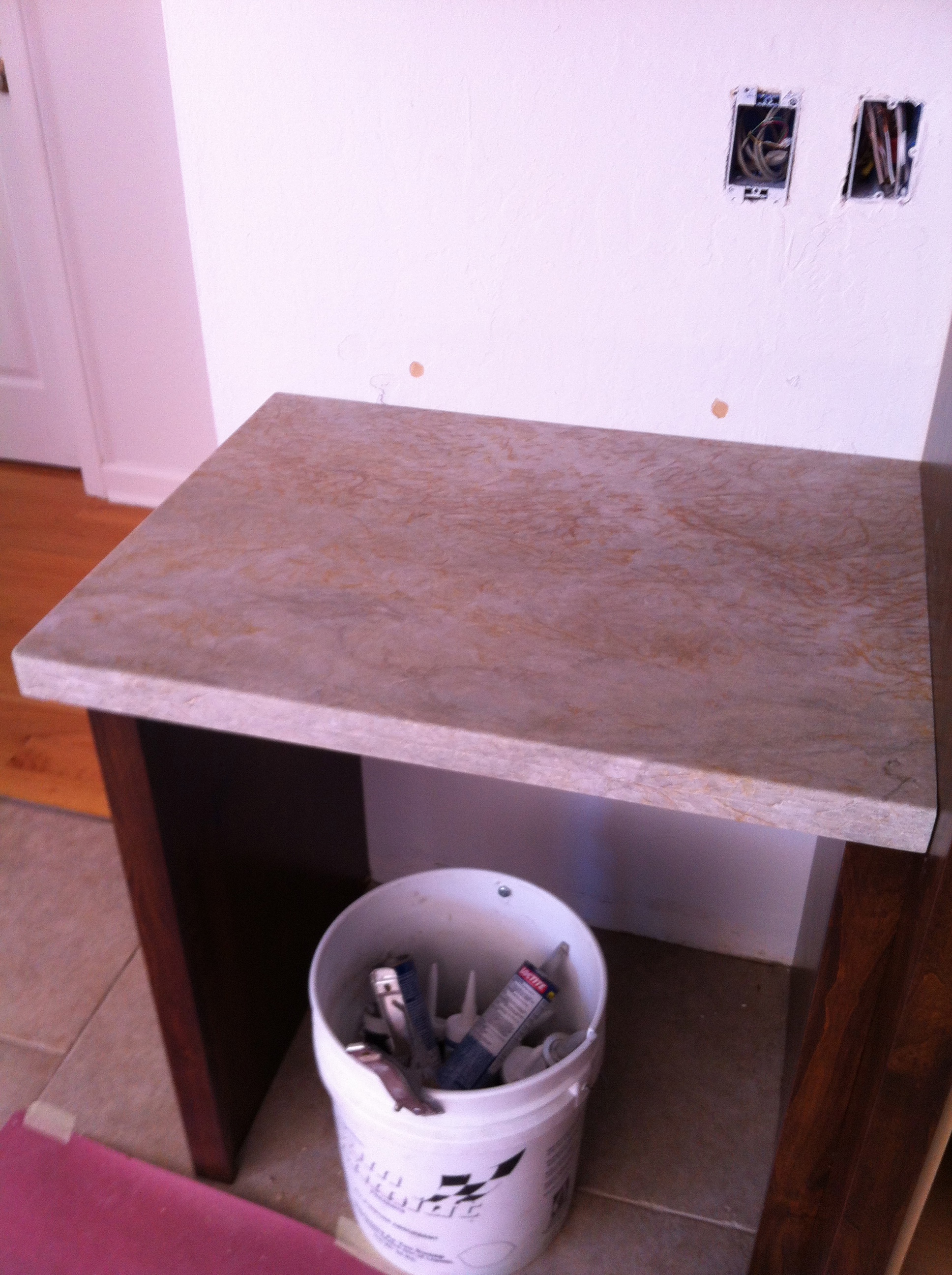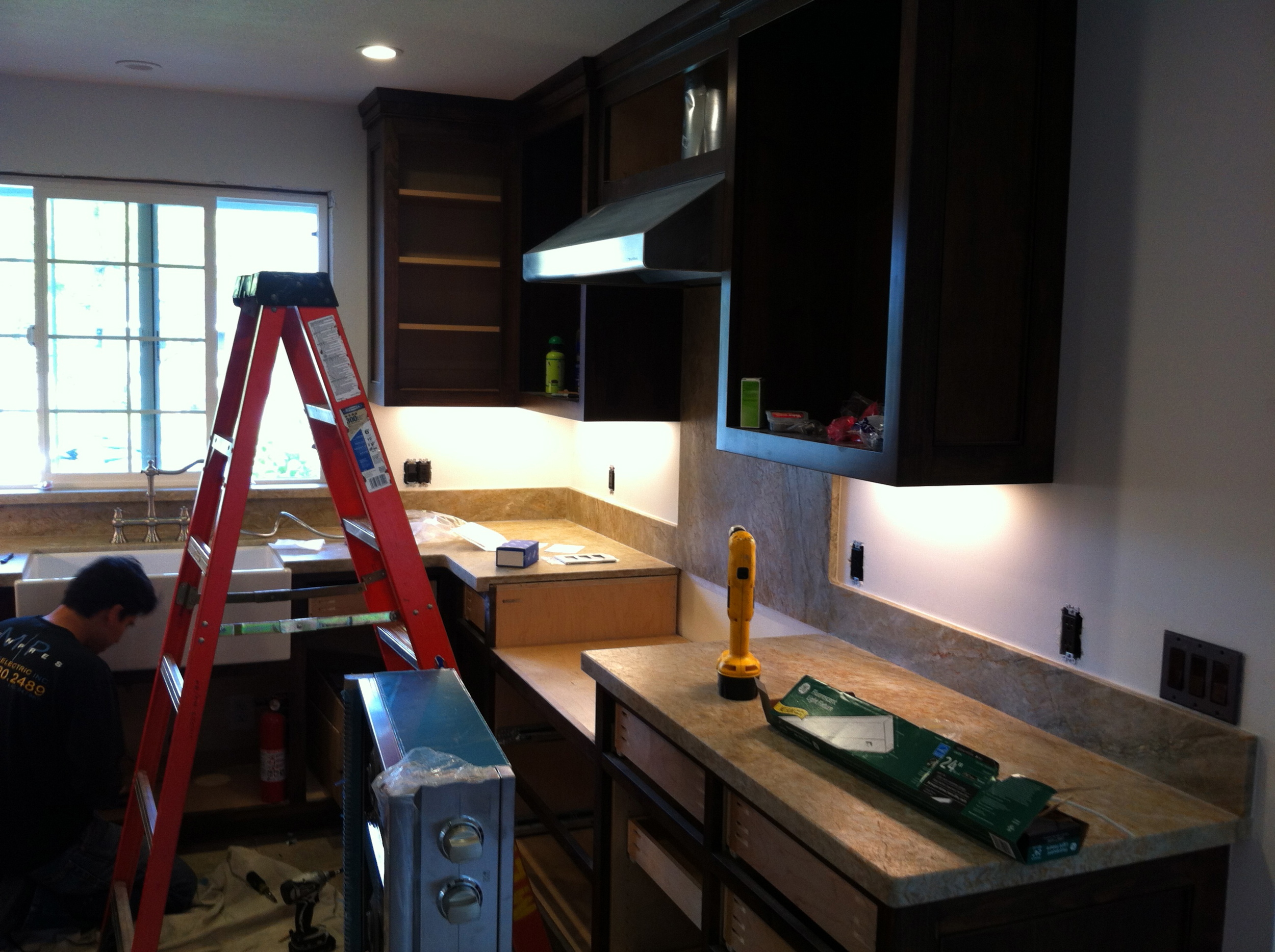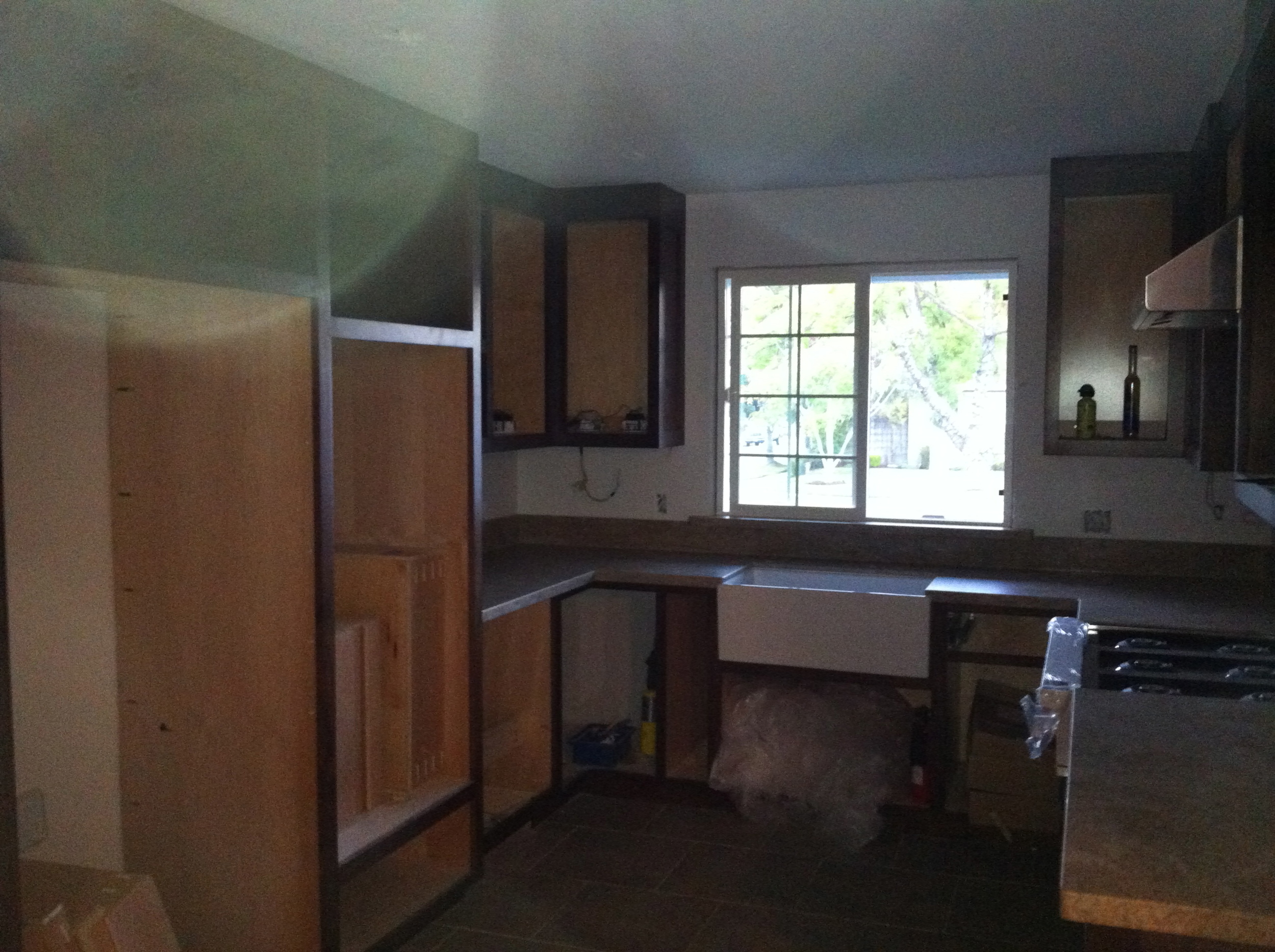 I know I am overdue to post photos. I finally had a moment to sit down and go through what I've taken. Construction is slowly coming to an end. We or I set a completion date of 10/1 but our Contractor promised 9/15. Obviously we've passed his date but not without reasonable reason. Our cabinet maker unfortunately has had some family demands that trump us. He used to babysit the young fellow who drowned while inner-tubing down the American River. When our doors arrived, his staff took the initiative and started staining and finishing the doors. Upon Mike's return he was unhappy with the craftsmanship. He even brought over one door to show us the problems. At first glance Clem and I couldn't see the problems but after Mike pointed them out, we could see the simple mistakes. So he decided to redo all the doors which mean't our cabinets would be a big delay in the process. We were fine, happy someone takes such pride in his work.
The overall original design Clem and I came up with, is really turning out to be great idea. I've been so worried that the combination of the tile, cabinets and counters would not mesh well. Today the floors have been finished, which is the perfect color, so glad we didn't go for the white version of the tile. The cabinet dark stain is exactly what I wanted and the custom trim on the cabinets fits our look perfectly. The counters also turned out amazing, after our exhaustive search for the perfect granite, our choice meshes perfectly. It's pretty common to cover the entire wall under the cabinets but we opted to keep it simple and clean and just do a 5 inch back splash. Having that small backsplash really breaks up the brown in the room. So happy we went it.
So far the surprises have been very few, KOW. There was the mound of old duct work that Mario found under the house, left over from the company that redid our air system in the house last year. We also found that the free-on line from the a/c unit was running under ground instead of attached to the floor joists. So for now, enjoy a few of these shots we've taken over the course of the project. I promise to do another update next week. The appliance have started to be installed today, so I'll have better shots this weekend.